Joan Mitchell, Snow
Monday, February 15, 2021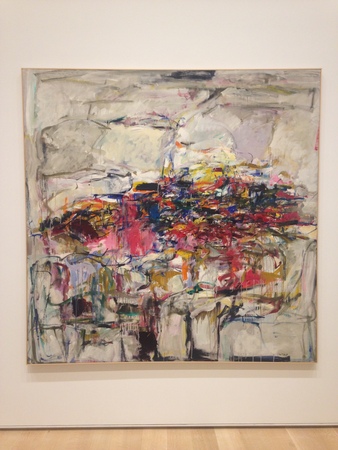 Four years ago, a little more than four years ago. I saw this Joan Mitchell at the Art Institute.
City Landscape, 1955. It was a time of trepidation, the election just over, winter setting in. Here we are in the results, four years later, 485,000 are dead. In our county, 15 died yesterday. It is snowing hard, across much of the country. My father died in February eight years ago. Families are burying their dead, and the snow is burying.
I walked into a room with the Joan Mitchell this past fall, and, knowing and remembering, I took many more pictures than I had four years ago.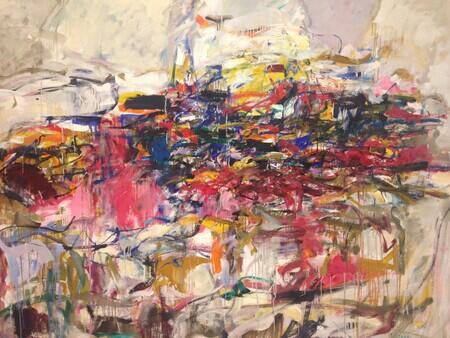 Come, look at it with me.
Look at this region that shows her signature in the bottom right corner. See that angled black that falls like a waterfall, see the olive green that swoops across, see those blues horizontal above the falling white and gray, the dripping gray. I'll show it again.
Let's go closer. Look at the energy of this.
And now, oh save us, look here.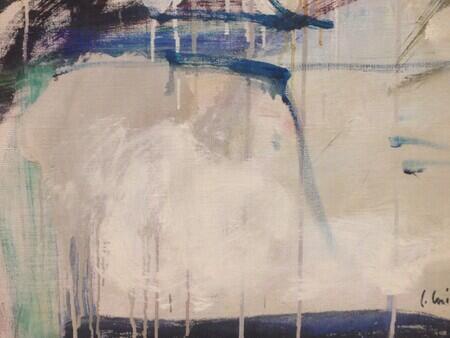 Snow on top of snow, on all the angled branches, over the places where the birds try to find food.