Beauford Delaney Close Looking
Thursday, April 23, 2020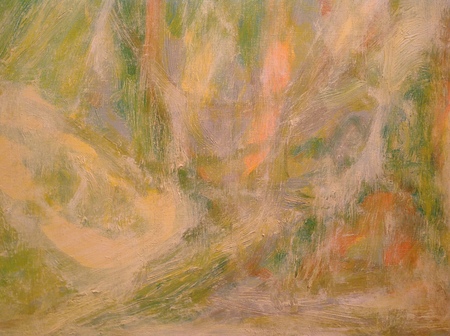 I had about a half an hour with it. The kind people who work at the Art Institute of Chicago had arranged an appointment. It was in the director's suite, behind an administrator, who typed away at her computer while I was looking and photographing. Which is by way of saying that the impression of calm is hard-won, mostly due to the painting, and to efforts of concentration.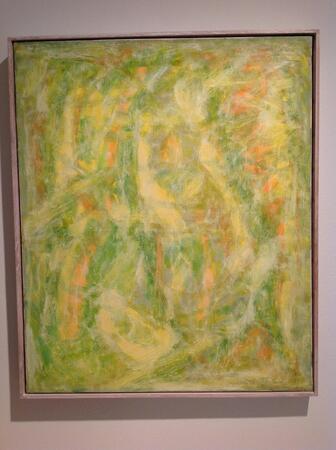 What a painting.
It's 21 x 26 inches (53.3 by 66 cm). A little taller than it is wide, a painting you could put your arms around. Here I photographed it in six sections, with the edges of frame.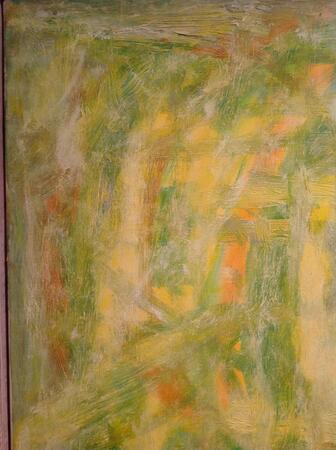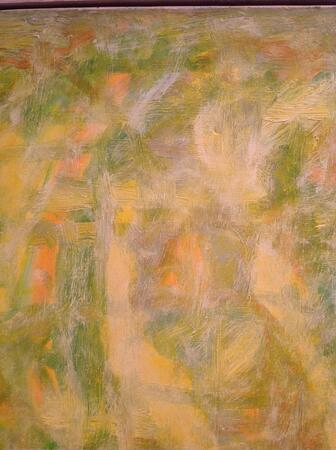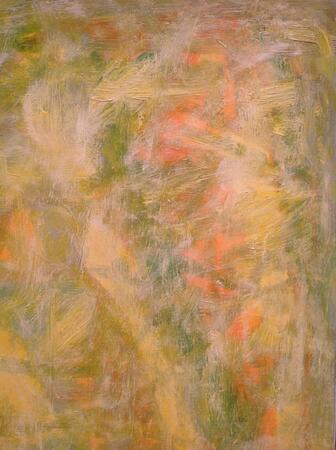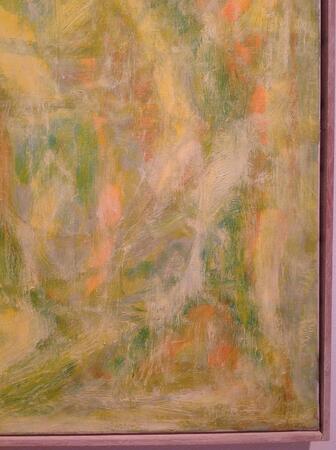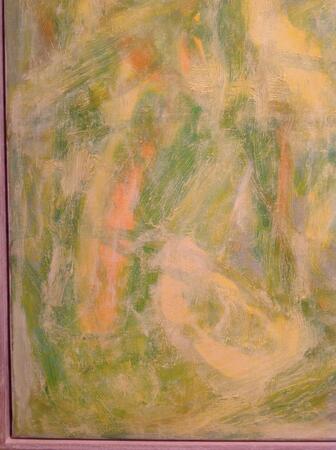 On seeing it, I was struck by the quality of the paint, thin and dry, which I think helps the layers to show through, many thin translucent layers.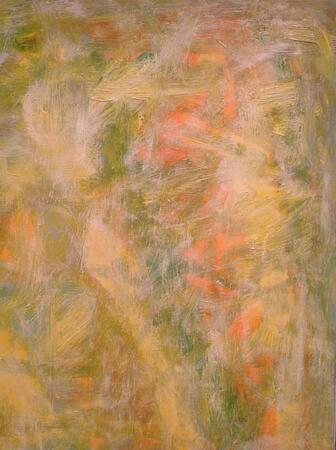 Standing quietly, you can trace the way each gesture in paint leads under and over others. You could paint over it, add layers, but it would be difficult to change the foundations, because it is an all-over painting, in free strokes. You could not scrape off an area you wanted to paint again. So it is an oil painting like a watercolor – you just lay it down.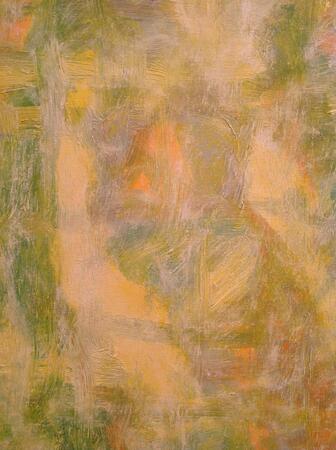 Which isn't to say it was quickly done. Delaney reworked his water colors a lot, returning to them sometimes years later. If he did that kind of long-term reconsideration with this painting, he would have had to continue to work with what's already there. His abstract paintings held the record of his thoughts about them in an unusually transparent way.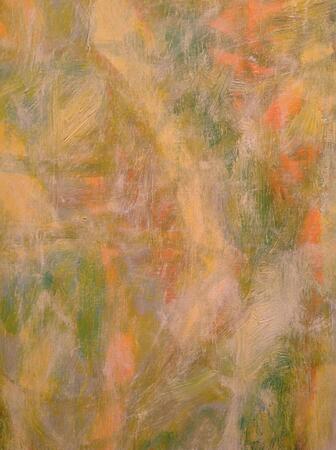 Painted in 1965. He had been in Paris for twelve years, and was now very experienced in a realm of complete abstraction.
Impressions of radiance and gentleness.
I think I started thinking of this painting today partly because I am tetchy, and also sad.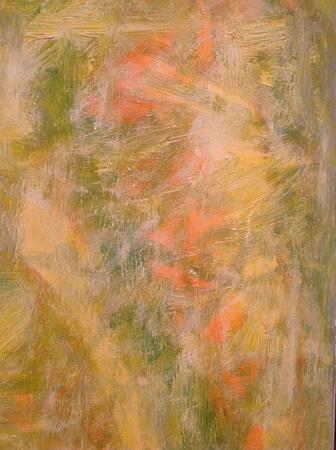 And partly because the tonalities that I came to yesterday in thinking about Poussin's Landscape with St. John on Patmos are close by. See the striking similarity in palette and quality of light to this area of the Poussin:
How much variety there may be among a handful of colors, closely held.
But really I just want to stop my busy typing and let you look.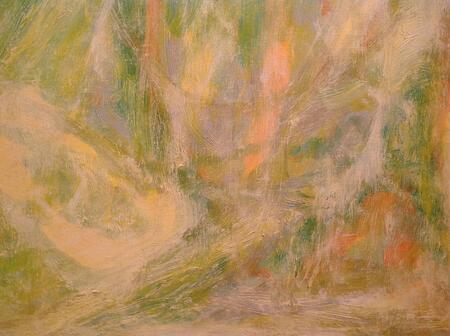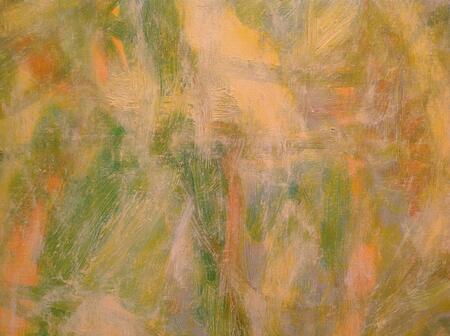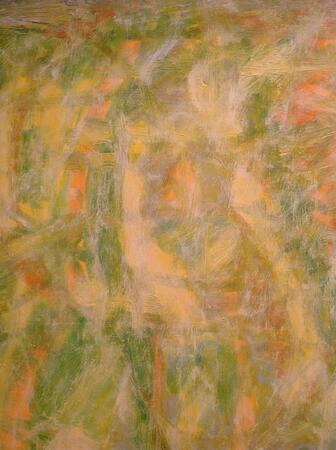 Here, the whole painting again, just before taking leave.