Centrale Montemartini, Bodies in Structured Space
Wednesday, May 27, 2020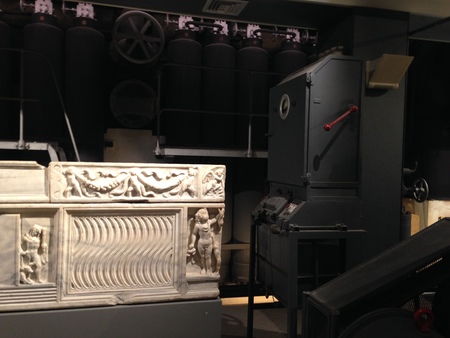 Yesterday, I thought about Michelangelo's designs for the Laurentian Library in Florence. I was interested that I came upon a thought of the strain that an idea of architectural space may put on a body. I hadn't quite thought to myself before that part of what interests me in certain Florentine ideas of space and design is that they demand something of my body as I move through them.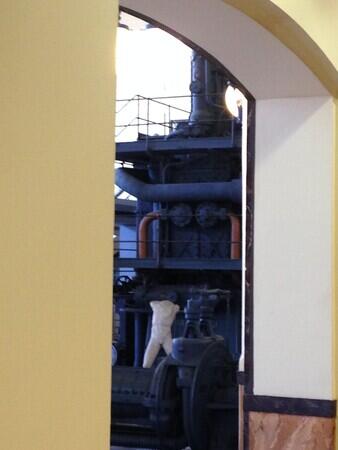 When I let my mind rove about for what to look at next, I came to the Centrale Montemartini in Rome, a museum that is like a huge installation. We went there last summer. The building was the first electrical power plant in Rome, and it is on the Via Ostiense in a neighborhood that is still industrial. And some of the classical statues from the Capitoline Collection have been installed there.
I would like to think about the interaction between the machines, the industrial space, and the sculptures with a little more attention, but for today I will just put up some pictures.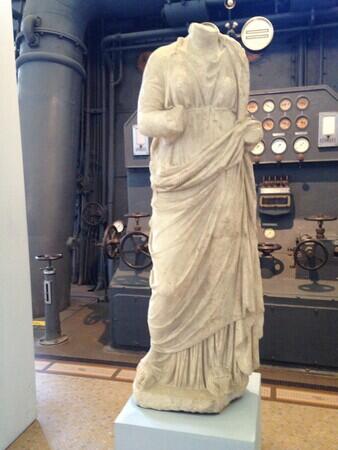 When I went to visit the website for the Centrale Montemartini, it announced that they will be reopening on June 2nd. This is the first museum reopening that I have come upon as I have been doing this project, and it is interesting to think that these halls will soon have appropriately masked and spaced visitors.