Suellen Rocca's Cha-Cha Couple Dance, Dance
Thursday, July 16, 2020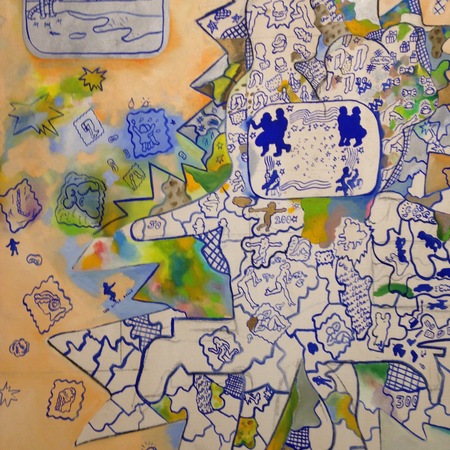 Last week, I discovered that Suellen Rocca had died in March of this year. Her paintings have been on my mind since, and I want to share this wonderful, exuberant one, called Cha-Cha Couple, which I saw many times at the Smart Museum of Art during their Time is Now show about art on the South Side of Chicago in the 1960s.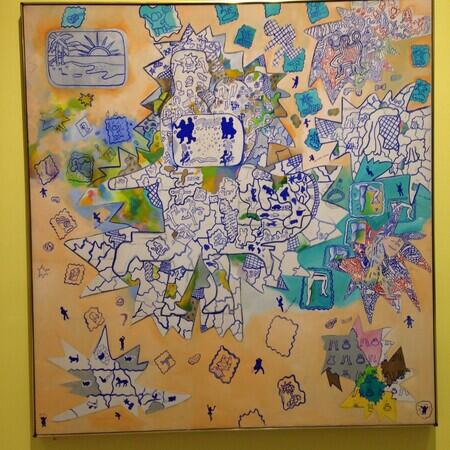 The painting is quite large and nearly square. 71 1/2 by 67 1/2 inches. It was first exhibited at the Hyde Park Arts Center, which did a lot of shows of work by the Chicago Imagists. Rocca was an important figure in this movement and was interested in sharp delineation, and images found in popular culture.
The Hyde Park Arts Center is a few blocks from us, and ordinarily the children would be in summer camp there. So imagining this painting in its original exhibition gives me a delightful feeling of a hazy summer night and paint recently dried and how it would have leapt off the wall and been ready to dance.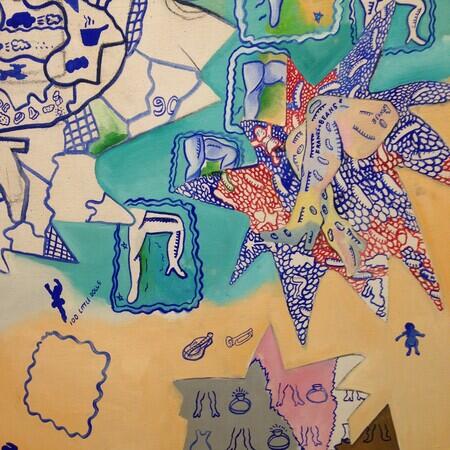 The central dancing figures are based on an advertisement for the Arthur Murray Dance Studio, a popular national chain of dance studios.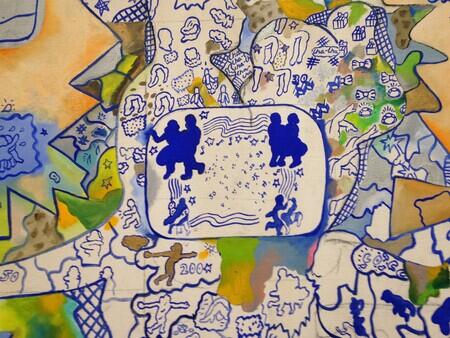 I took many square format pictures because that seemed the right way to think about its spatial geometry.
It is a great painting. Completely alive.