Weekend Space Tara Geer
Saturday, April 25, 2020
I met the artist Tara Geer at the MacDowell Colony in 2002. For the next nine years or so, we were both living in New York, and I spent quite a bit of time at her studio, looking. Eventually, I came to have three of her works, which are drawings.
This is one that does not have a title, done before May of 2013, probably in early 2013 or late 2012.
It is work that takes attention very seriously, and I hope, even through these photos, will offer contemplation, at the end of another difficult week, looking ahead to another difficult week.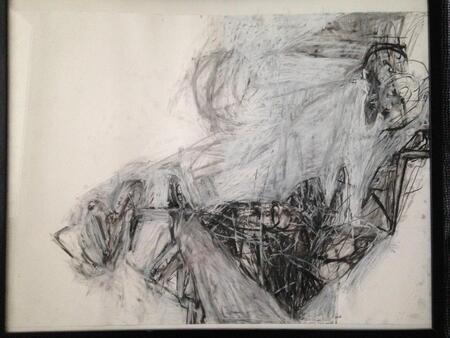 Some areas of the drawing: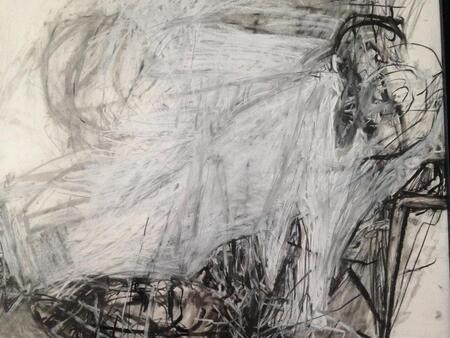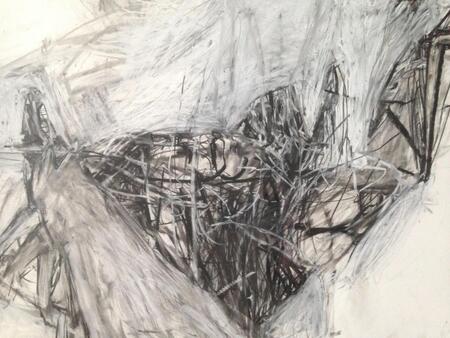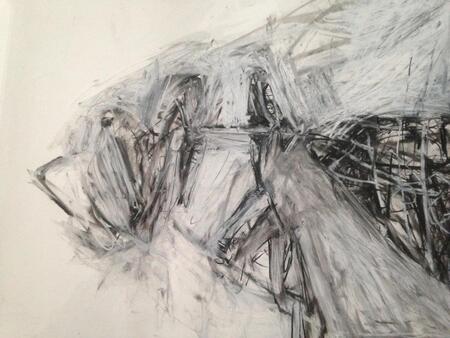 Closer: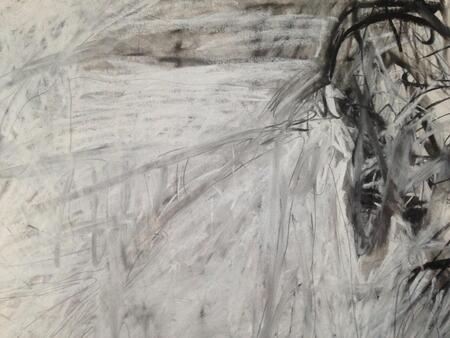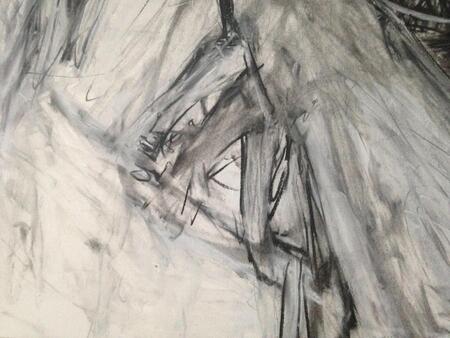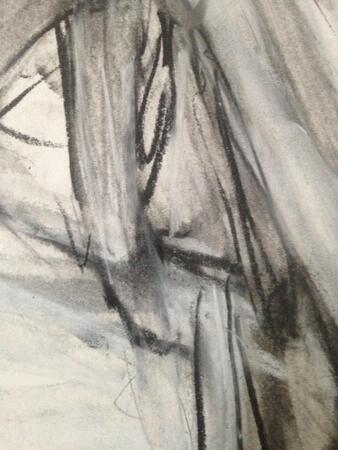 Staying close, movement and edges: