Morisot – A Daughter at the Window
Monday, April 20, 2020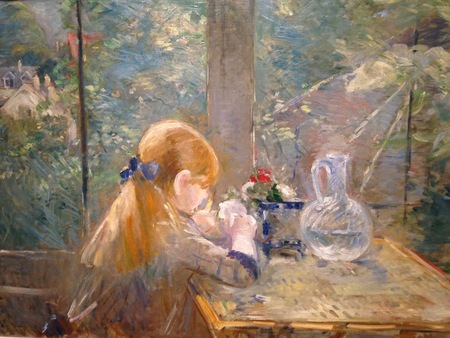 A daughter at the window is poignant. She is here with you, in the interior, but she is thinking of what lies beyond.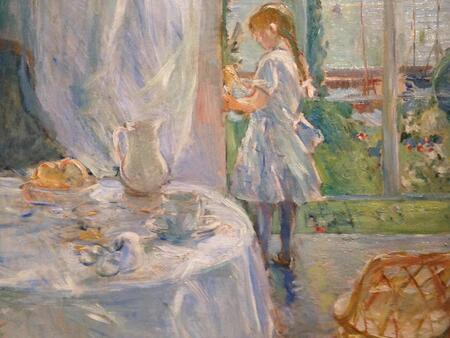 Berthe Morisot, Cottage Interior, 1886. Musée d'Ixelles. Photos Rachel Cohen.
Berthe Morisot painted and drew her daughter Julie probably several hundred times. There are masterpieces of Julie as a baby with her wet nurse, as a toddler swinging her foot in a chair, as a little girl with her father in the garden. I've studied three of Morisot's daughter as a little bit bigger girl, with her auburn hair pulled back, near windows, looking out windows.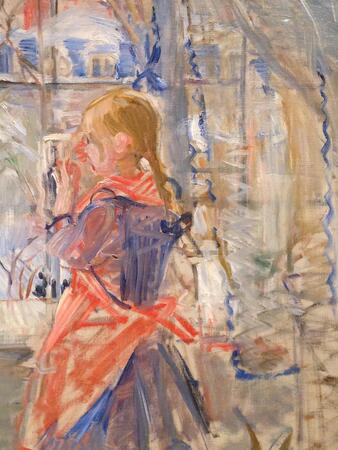 Berthe Morisot, Child in a Red Apron, 1886. Rhode Island School of Design Museum, Providence. Photos Rachel Cohen.
A daughter at the window is free also – she has her own thoughts even if she knows you are watching her.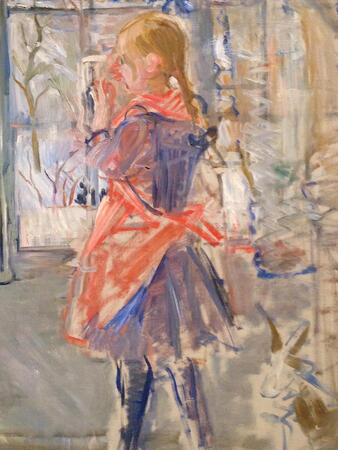 Windows are so important right now, in our confinement. These days, our children often go to watch the birds and squirrels out the back window, with great enjoyment, but they go less than they used to to the front window, where we can see people going by. I think it makes them feel too wistful.
These window paintings of Julie were mostly done at houses in the country, where the two painter-parents would go with their only child for summer months. It would be radiant and solitary.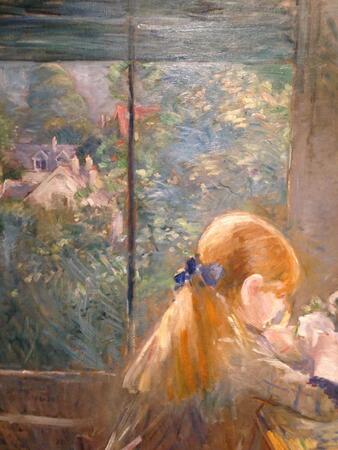 I imagine that the three of them worked on observation together, and Julie, from the diary she left, did grow up to be very observant of color in the natural world.
I imagine that, much later, it was a beautiful experience for the daughter to look again out the windows of her childhood, in the paintings her mother had made. She would be able to see what she saw, and what her mother saw.
Sometimes, watching our daughter at the window these days, I think that that is a part of every window, a mother or father standing behind, perhaps slightly reflected in the glass, watching us watching the world.